"10 To whom ye forgive any thing, I forgive also: for if I forgave any thing, to whom I forgave it, for your sakes forgave I it in the person of Christ; 11 Lest Satan should get an advantage of us: for we are not ignorant of his devices.
12 Furthermore, when I came to Troas to preach Christs gospel, and a door was opened unto me of the Lord . . ." 2Cor. Chapter 2
Notice . . . Paul's ability forgive and keep a clean conscience (1Tim.3:9) I believe led to the OPEN DOOR of preaching further the Gospel of Christ. Many Pastors, who may know a lot, are NOT used because they have a defiled conscience. God cannot work in THAT arena (Tit.1:14-16).
The "circular tonsure" which was mandatory for all monks who entered the priesthood - is the mark on the forehead from the beast system, described in Rev.13:16. After the Body of Christ received this mark...their "conscience" - thoughts - became DEFILED. We have been trying to recover ourselves from this WOUND for centuries. The battle is.......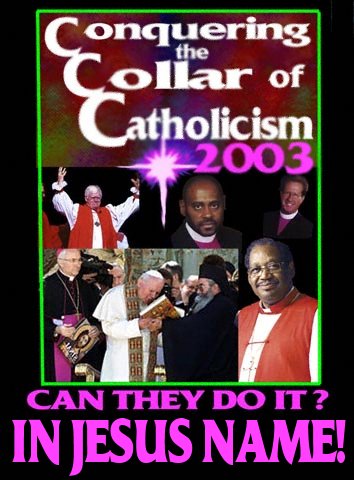 BELOW:
1. BEAST - Freemasonic / Papal two headed beast symbol 2. Right hand mark 3. CIRCULAR TONSURE - mark on forehead of demonic priesthood.